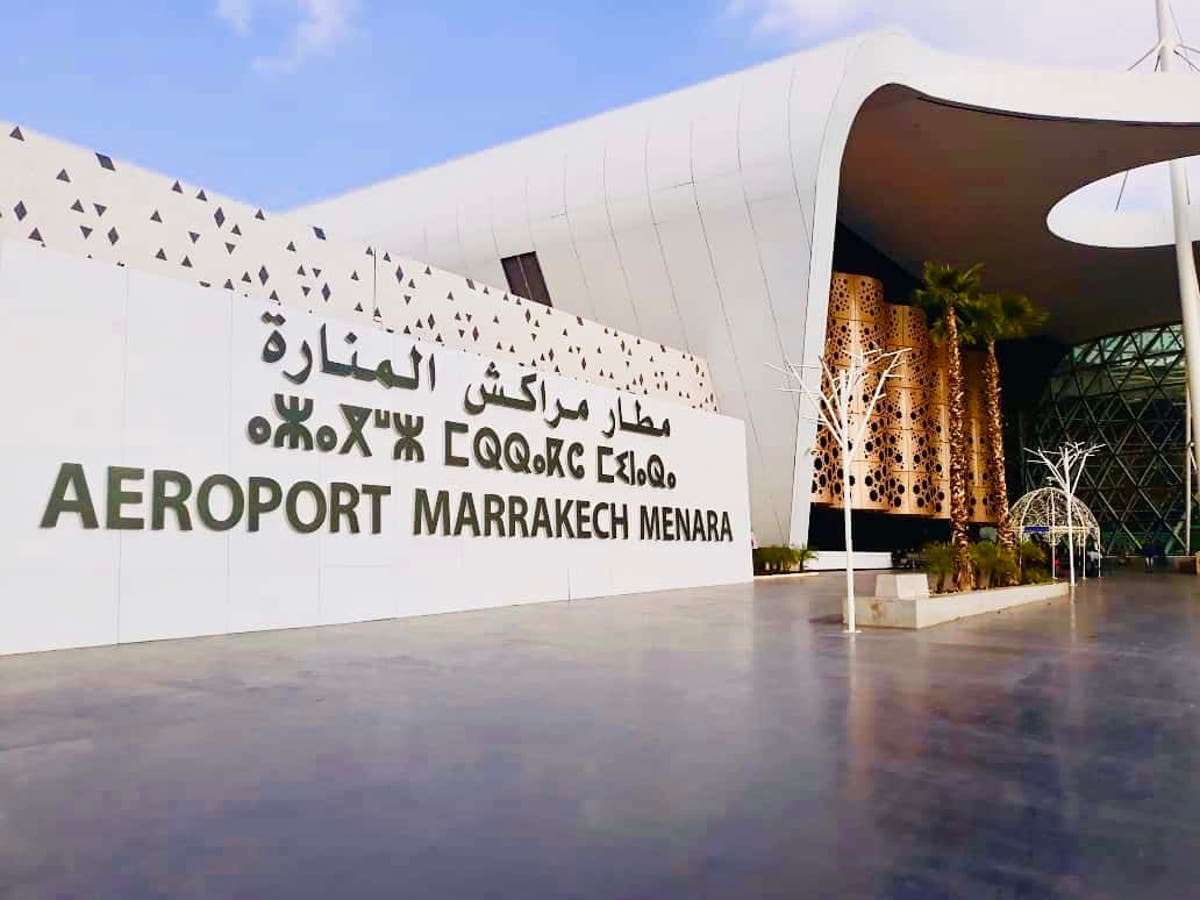 Marrakech airport transfer:
Marrakesh Menara airport is an ultramodern airport in the capital of Morocco. The airport was conceived with growth and expansion in mind. The look and feel of the terminal design gives one a feel of the interior of a mosque with stylized mosaic designs n the exterior and huge archways inside.
Marrakesh Menara airport is the tenth busiest airport in Africa. The airport served over three million passengers in 2012. The runway is designed to accommodate planes as large as a Boeing 747 and has parking space for four Boeing 747s and 14 Boeing 737s.
The two terminals have essentially become one complex over time. A third terminal is under construction. The airport receives daily flights from all carriers from every European nation, most of the Middle East, and carriers in Morocco.
The airport has regular carrier traffic, small engine transport and shuttles, and can accommodate helicopter flights. Most flights to Marrakesh Menara airport from the United States, Canada, and Asia require a transfer in Casablanca. Casablanca is a 45-minute flight from Marrakesh.
Marrakech Airport has several options for those passengers who wish to transfer to and from downtown Marrakech.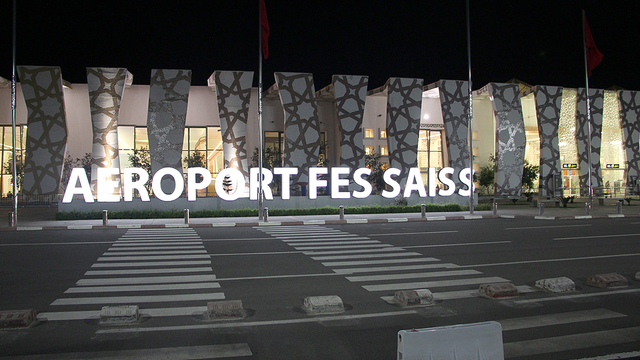 Fes airport transfer
The Fez-Saïss airport an international airport located about 15 km south of Fez, Morocco. It is managed by the National Office of Airports. In 2017, the airport recorded the passage of 1,115,595 passengers.
The construction of this new terminal is part of a major project to extend the airport for a total cost of 479 million DH, and which will have to increase its annual capacity to 2.5 million passengers against 500,000 passengers currently.
Map of Fez airport, schedule of flights departing and arriving in Fez, airlines serving Saïss Airport, exit taxes of the country, situation of the airport "Saïss Airport" compared to the city center. Below you will find a lot of practical information about Fez Airport (Saïss Airport). Fez Airport has several options for those passengers who wish to transfer to and from downtown Fez.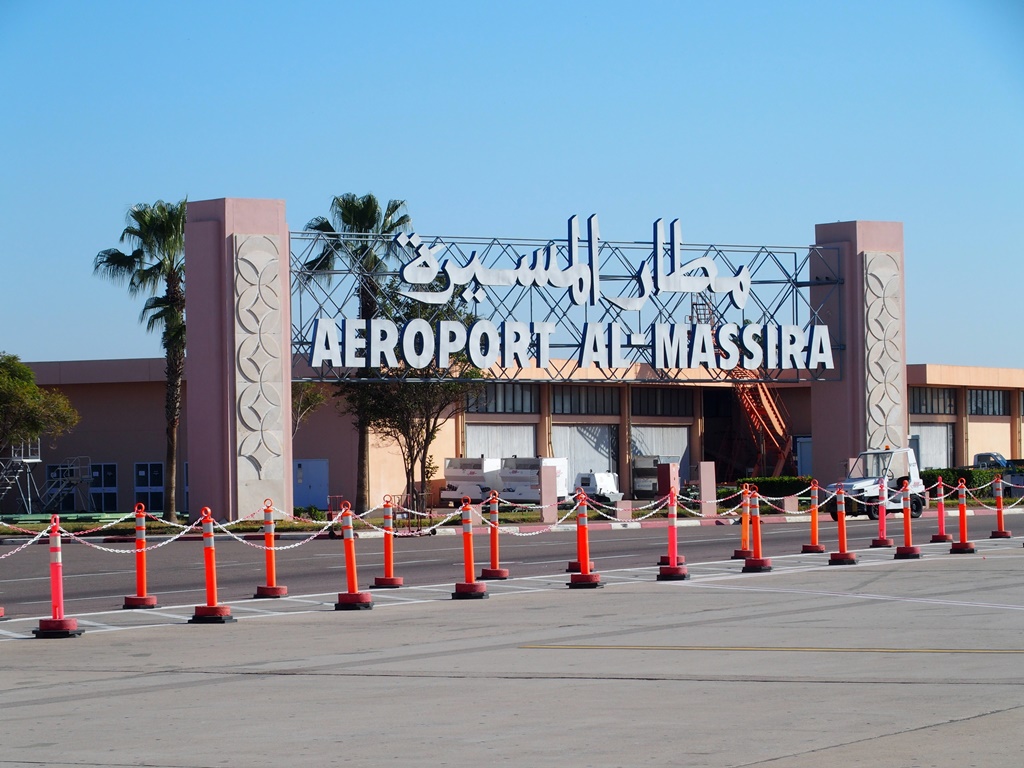 Agadir airport transfer
Agadir-Al Massira Airport offers minimal convenience inside and out. Those in town for something other than vacation may want to consider the nearby airport hotels instead, the closest options being Villa du Souss, which is located along the banks of the Oued Souss north of the airport, and Motel Ribis, a low-cost option south of the nearby city of Ait Melloul.
Staying inside the airport for a long duration should cozy up to on-site goodies, making yourself at home with some souvenirs, snacks, and reading material at the Dufry Shops/Hudson News combo, or the even larger IDFS Duty-Free, which contains cosmetics, local candies, and daily deals.
And beyond the airport's simple walls lie a treasure trove of even more adventures, easily accessible so long as you've got the gull to explore, whether it's through the rock tunnels and narrow alleys of Lqliâa, or the simple ambiance of Ait Melloul, a city located south of Agadir and renown for its views of the Sous River as well as close access to the Souss-Massa National Park.
Just east of the popular coastal city of Agadir, Agadir-Al Massira Airport offers instant views of the Atlas Mountains, Carresa will make you rides to most hotels and resorts a scenic adventure. Also considering a simple meet-and-greet service for business trips and one-time drop-offs to the Agadir Beach.
Our Company
We are a certified tourist transport company present in Morocco since 2019 with a fleet of more than 40 modern and secure vehicles We provide transfer and airport shuttle Casablanca, Rabat airport, Marrakech airport, Fez airport, Agadir airport, Tangier airport. inter-city transfer Casablanca Marrakech Agadir Tangier Fes El jadida Mazagan ...
carresa.com is an easy and innovative solution to book a trip online, confirmation is instant and payment will be made upon arrival or online.
We have a range of modern and diversified vehicles to ensure a private individual shuttle transfer, small or large group (Economy class, Business class, VAN, SUV,Sedan 4 * 4 ..), make sure about our cars are all new and you will feel so comfortable with.
We have the best rates on the market in our category. The price of your shuttle is automatically displayed according to your departure / destination and the number of people. We are not going to tell you that we are the perfect but we will do our best to make you happy.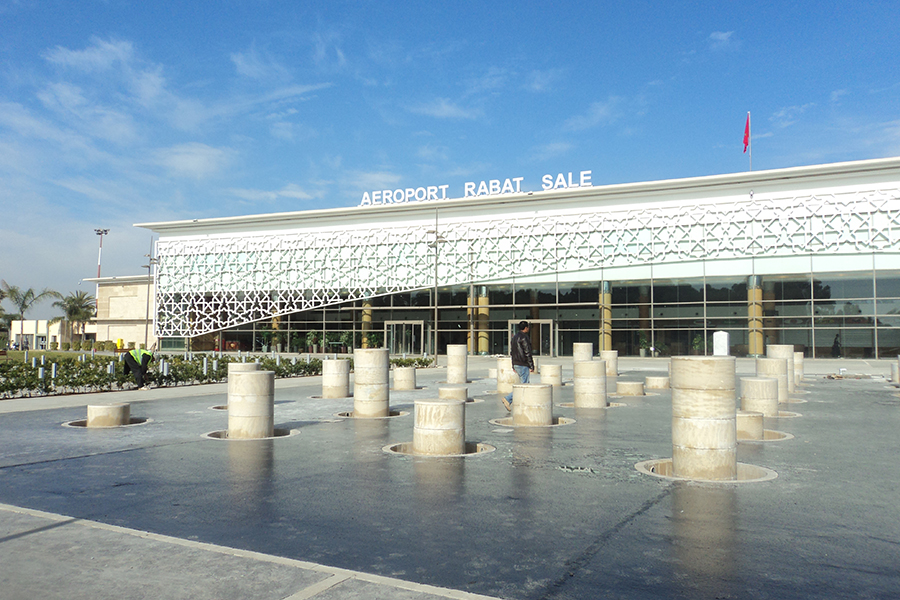 Rabat airport transfer
Salé Airport or Rabat–Salé Airport is an international airport located in the city of Salé, also serving Rabat,the capital city of Morocco and of the Rabat-Salé-Kénitra region. It is a joint use public and military airport, also hosting the First Air Base of the Royal Moroccan Air Force.[1] The airport is located about 8 kilometres (5 mi) east-northeast of Rabat and about 90 km (56 mi) northeast of Casablanca.
the level of quality of service, responds to the significant growth in air traffic resulting in particular from the characteristics of this airport.
The architecture has been conceived as an opening to the outside world, facades, airside and city side, fully glazed will let your eyes converge towards the city or towards the track, the glass predominates in the design in order to favor a direct contact with natural light.
Rabat Airport has several options for those passengers who wish to transfer to and from downtown Rabat.
Essaouira airport transfer
The Essaouira Airport is the airport that serves the city of Essaouira. This city is located in the western part of Morroco, specifically in the Marrakech – Safi region.
The air traffic from the airport Essaouira Mogador has more than tripled in January 2016, going from 1168 to 3823 passengers, an increase of over 200% , explained by the creation of a new line Luton - Essaouira.
Before the city was named as Essaouira, it was formerly named as Mogador. It was in the 18th century when the name Mogador was changed to Essaouira through the efforts of Mohammed III. The name Essaouira means "the little rampart".
The airport has one runway that measures about 2,100 meters by 45 meters. The runway is made up of bitumen and asphalt on the surface. It is designated 16/34, as well. The airport is elevated from the mean sea level for about 384 feet or 117 meters. The physical features of the Essaouira Airport are definitely good ones for airplanes to land on to.
Essaouira Airport has several options for those passengers who wish to transfer to and from downtown Essaouira.